The Fall Semester Opening Ceremony for 2019 International Students Held in OUC
发布时间:2019-10-18  信息来源:麻粟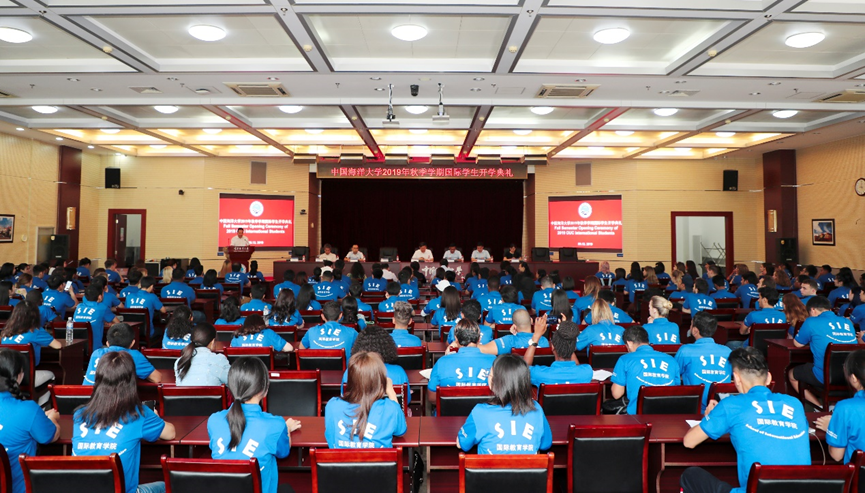 On September 12, the opening ceremony of 2019 fall semester for international students in Ocean University of China was held in the second conference room of the library in Laoshan campus. About 200 international students from 48 countries gathered together, formally began their school life in OUC.
The vice-principle of OUC, Professor Li Huajun, attended the ceremony and delivered a speech. He expressed his warm welcome and congratulation to students from all over the world, and then introduced the characteristic of OUC and the situation of education for international students in OUC. He pointed out that the Ocean University of China attaches great importance to international exchanges and cooperation, pays attention to marine science research and talent training in worldwide, actively contributes to the construction of "Belt and Road". By pooling international high-quality education resources, OUC also opened a series of Marine science courses for international students, such as marine science and aquaculture science, thus formed the talent training ideas of "characteristic development and quality guarantee" and enhanced the schooling level. He hopes that every student can take advantage of the good study condition in OUC, accumulate more knowledge, take an active part in all the activities, blend into the Chinese society as soon as possible, strengthen cultural communication, develop friendships, and become a promoter of cultural communication and professional study.
On behalf of all the mentors, the vice-presidents of the Institute of Food Science and Engineering, Professor Mou Haijin shared his working experience in OUC, depicted the prospect of study and life ahead in OUC, and expressed his hopes that the students can improve their knowledge and skills through the cultivation of OUC, care for each other and establish a profound friendship with Chinese classmates.
A postgraduate student from Rwanda, GWIZA, CHRYSTELLA ALIDA, shared his warm and fulfilling studying experience in OUC on behalf of senior students, and encouraged everyone to cherish the precious college time, work hard, overcome the cultural differences, and build up international friendships.
As a representative of freshmen, an international student from Ukraine, PIKUL ALONA, expressed his affection for OUC and his excitement about the new journey. He also said he intended to study hard in order to achieve his dreams.
The opening ceremony was presided over by the president of the School of International Education, Professor Qin Shanghai. People in charge from the Institution of International Cooperation and Exchange, Graduate School, Office of Students' Affairs, Logistics Department and all colleges involved attended the opening ceremony. After the ceremony, the School of International Education will organize a two-day entrance education for the international students of 2019, in order to help them adapt to their new life.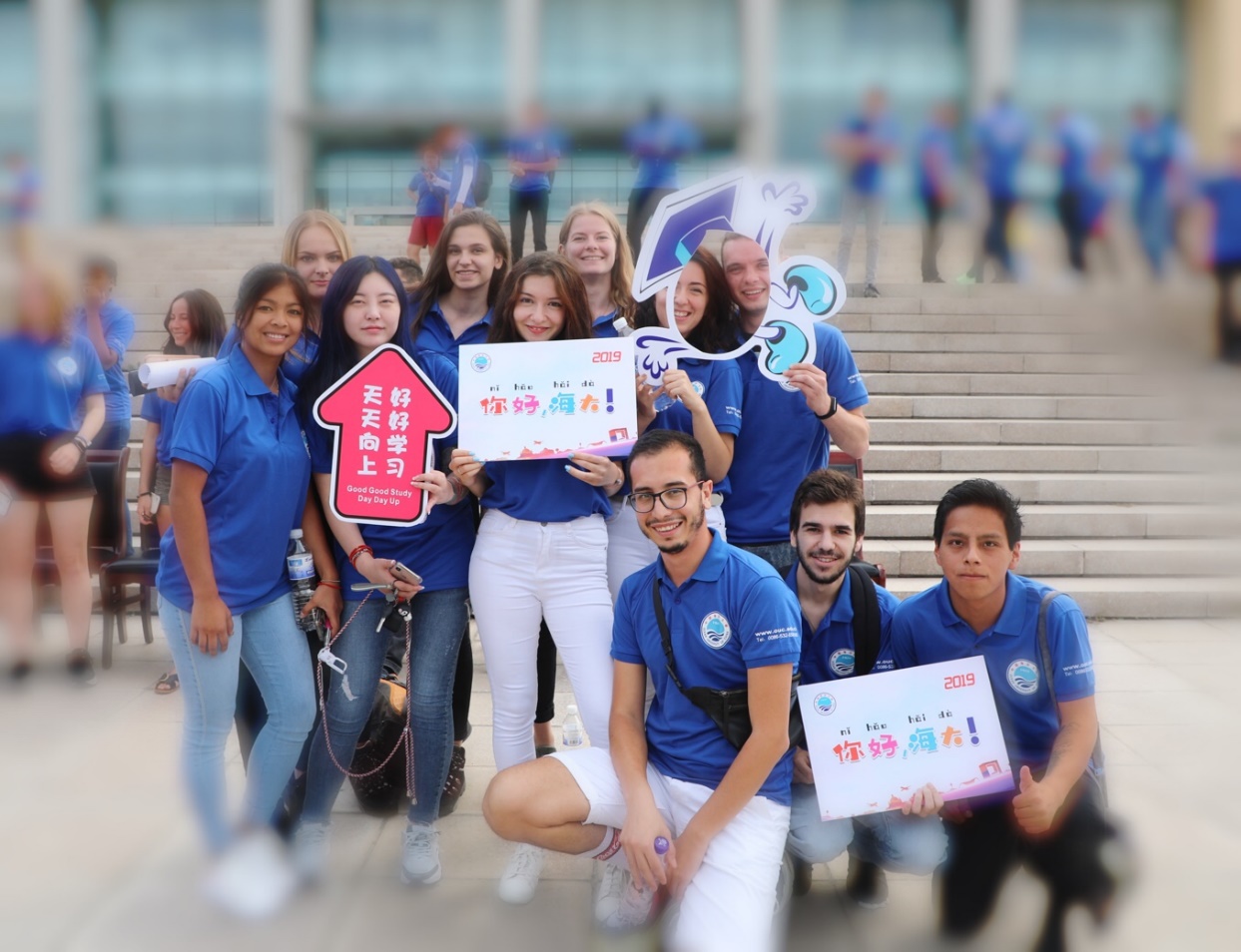 The Group Photo of International Students